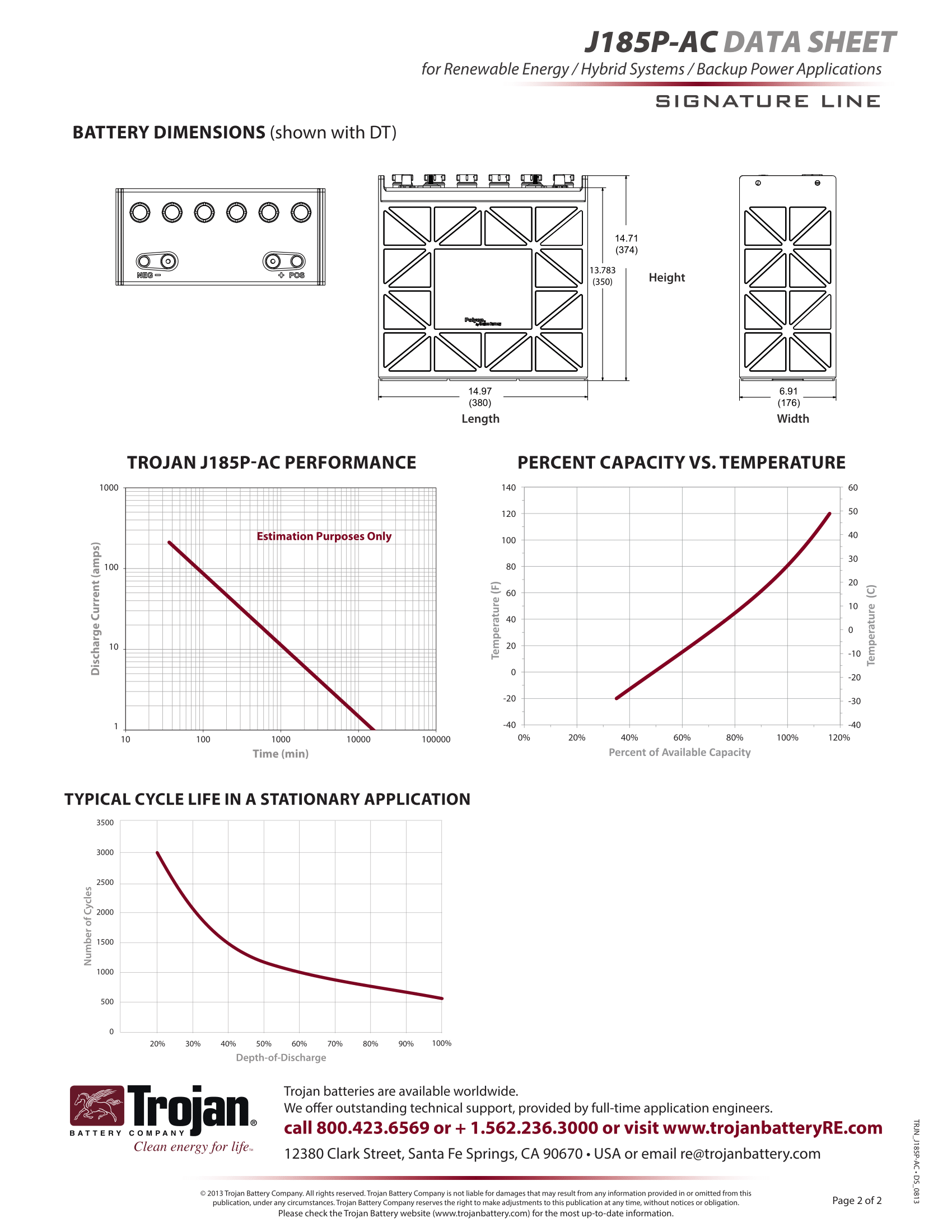 J185P-AC 12V 205AH Deep-Cycle Trojan Battery
Model: J185P-AC
Voltage: 12V
Terminal Type: DT Automotive Post & Stud Terminal
5 Hour Rate: 168Ah
20 Hour Rate: 205Ah
Weight: 114lbs
Length: 15in.
Width: 7in.
Height: 14.625in.
J185P-AC 12V 205AH Deep-Cycle Trojan Battery has the longest track record in solar electric use and is still used in the majority of stand-alone alternative energy systems. They have the longest life and the least cost per amp-hour of any of the choices. However the other side of the coin is, in order to enjoy these advantages, they require regular maintenance in the form of watering, equalizing charges and keeping the top and terminals clean (please refer to our maintenance guide above on how to care for these batteries). Some examples of flooded lead-acid batteries used in solar and wind electric systems are 6-volt golf-cart batteries, 6 volt L-16s and 2-volt industrial cells for large systems.
J185P-AC 12V 205AH Deep-Cycle Trojan Battery especially designed deep-cycle cells are much less susceptible to degradation due to cycling and are required for applications where the batteries are regularly discharged, such as photovoltaic systems, electric vehicles (forklift, golf cart, electric cars and other) and uninterruptible power supplies. These batteries have thicker plates that can deliver less peak current but can withstand frequent discharging.
For more information click here.